–  Agile Developers  –
  Confidential (Remote) Private Coaching                    

                         That's right; for Agile Developers!

This is not a training class or Company sponsored program!
Just you, me and your Agile deliverables!
I'm reachable by phone or email!

I will help you navigate thru any Agile issues, problems or concerns ….and make sure you achieve results and grow your leadership skills!
Take your career to the next level!

Not being heard inside your Agile team?
Being told what to work on during Sprints? 
Stories too vague, not ready for development and all too often being pushed into next Sprint?
Sprint testing overlooked? 
Stakeholders not on the edge of their seats during Sprint Reviews? 
Daily stand ups going on forever? 
No retrospective immunity to freely speak? 
Backing into dates? 
If any of these are true then consider my Agile Remote Coaching program.
Imagine having a personal and confidential Agile coach in your corner!

Finally a remote coaching program for individual Agile self-managed teammates is now available through a no risk, no contract monthly subscription.

Subscribe right now and take your career to the next level!
Only $24.99/month
Try it free for 7 days! Cancel any time there's no contract!
The only thing that (really) matters in the workplace are the results delivered.
That goes for me too!  My promise to you is I will help you succeed, help you deliver and help you become an Agile superhero!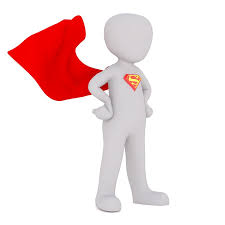 I'm your personal, confidential and remote (7X24)  Agile Coach!  I'm with you resolving issues, sharing best practices and helping you succeed!
Your monthly subscription includes:

Weekly 15-minute one-on-one calls (scheduled) – Check in every week to stay on track!
Emergency/unscheduled calls (up to 15 minutes) – If something unexpected comes up; call!
Unlimited Issues and or requests submitted via Email – what would Charlie do? – just email!
Referrals and recommendations when applicable – Whatever I can do to help!

Weekly group call for all subscribers; what's working, not working and how to remedy!
I will make my availability for scheduled calls on your timezone!
IT/Vendors typically charge $100+ per hour for Agile coaches, that typically ignore the Agile developer!
I've seen enough!  I'm coming directly to you with help to skyrocket your career!
 
Subscribe right now!
 $24.99 per month; Free 7 day trial
Schedule phone time to learn more
 To cancel anytime…

….and remember…
Agile is a faster, smarter, more efficient and less cumbersome way to deliver results.  My mission is to make sure that's your experience!    Charles A. Lobosco; Agile influencer